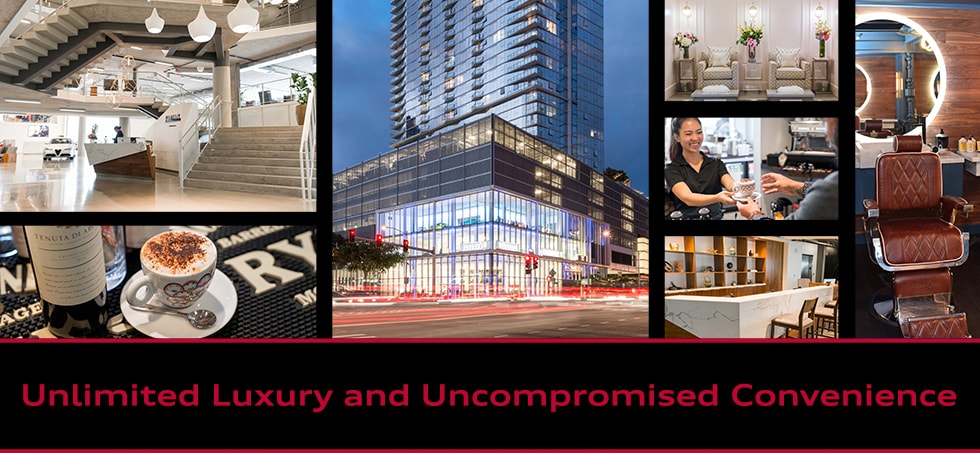 Audi Honolulu is committed to providing you an all-encompassing luxury experience. That's why we decided to call Velocity Honolulu our home. Velocity offers exceptional service and guest care that is second to none.

However, that's not all we provide. Velocity Honolulu has created a space where you will have plenty to do while you wait for your vehicle to be serviced, combining elegant retail, dining, and pampering experiences for your enjoyment.

Our showroom is built unlike any other, and so is the rest of the five-acre facility. Velocity is equipped with a suite of amenities that elevate the experience of everyone who walks through their doors. The space boasts Italica Bar & Café, which has all the dining delights to keep your senses satisfied. Another exquisite offering is beauty services through Kristin Wood Boutique, which hosts Miki'ao Nail Bar, and KMK Hair & Makeup shops. And for the gentlemen, Sixty-One, a classic, yet modern, barbershop like no other that also hosts a menswear boutique.
Velocity Honolulu is also ready to host your next special event, for business or pleasure. Catering is available to events ranging from 20 to 200 people with the convenient option of using one of the in-house eateries. Every detail in the facility will be tended to, including décor and lighting to suit your specific taste. When you plan your event with Velocity Honolulu, your experience will be nothing short of remarkable.
--
Visit us Velocity Honolulu today and experience luxury at the highest level.